Napoli, Fabian Ruiz: "Ancelotti is amazing..."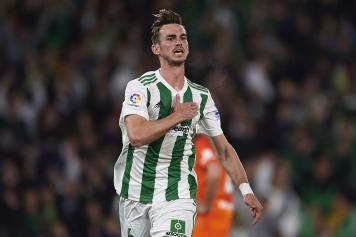 09 September at 23:00
New Napoli midfielder Fabian Ruiz spoke to Marca, here is what he had to say on his new team and the Italian league in general:
"Napoli? I can't wait! I have had a thigh issue for three weeks now but I feel much better. I spent many years in Seville as a big change now awaits me. I think that Napoli is a good move for my future as it is important for me to gain international experience. I can't wait to play in the Italian Serie A and make my debut for Napoli under Carlo Ancelotti who is amazing. 30 million fee? I don't see this as extra pressure, it will motivate me to perform even better. I want to show everyone that I was worth this transfer fee. I can't wait to learn from Carlo Ancelotti as the Italian league is packed with passion".
For more news, you can visit our webpage at
Calciomercato.com.