Napoli fans display banners in protest against ADL: 'You are a clown'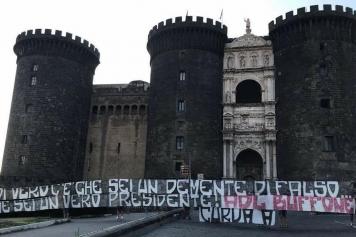 27 July at 11:35
Napoli fans are definitely not impressed by the club's summer transfer window and today they showed one more proof of their disappointment by hanging a few banners in the city centre.

"You are an idiot, not a real president, ADL you are a clown."

The president of the Azzurri had came out with some statements that didn't make fans any happy over the last few days.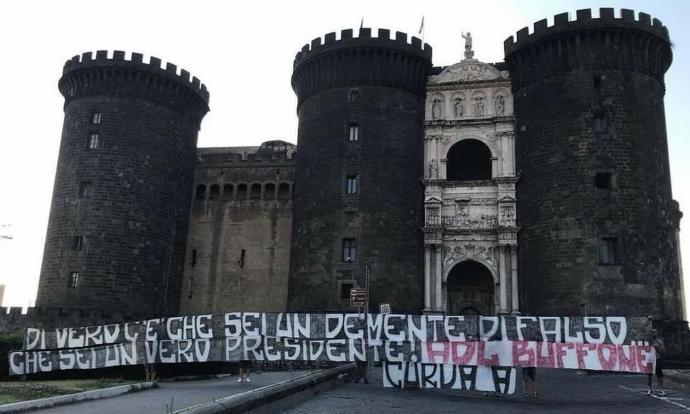 "Dreams mean you are not living. Fans would deserve to see the club sold to some Chinese groups but I will remain in control of the club."
De Laurentiis had also urged fans to 'spend more money' and told them that if they wanted to win something they should have supported Juventus.
Despite the arrival of Ancelotti, the beginning of the 2018/19 campaign wasn't an impressive one for the Partenopei.