Napoli, Jorginho's agent: "Manchester City have interest in him..."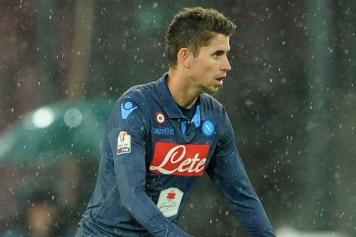 24 May at 22:15
Napoli have a new coach: Carlo Ancelotti. There will now surely be changes within the Napoli squad as they are set to undergo a turnover. Maurizio Sarri is now gone as Carlo Ancelotti will modify the current tactics. He already has a list of new players in mind as Napoli might sell off a few important players this summer. Italian national team star Jorginho's future is in doubt as many clubs have been interested in him. Here is what his agent had to say on the matter as he spoke to the press
(via Radio Kiss Kiss):
" Napoli and Manchester City have had ongoing talks concerning Jorginho. It depends on what Carlo Ancelotti wants let's see. The Ancelotti hire was a surprise but changes happen in football. City surely have interest in him but he is currently a Napoli player. We are calm and relaxed. Pep Guardiola likes him a lot but he is now focused on the three Italian friendly games. Sarri? As I said things happen but I don't know where he will be going...".