Napoli: keen on D'Ambrosio. Juventus: Vucinic to Turkey?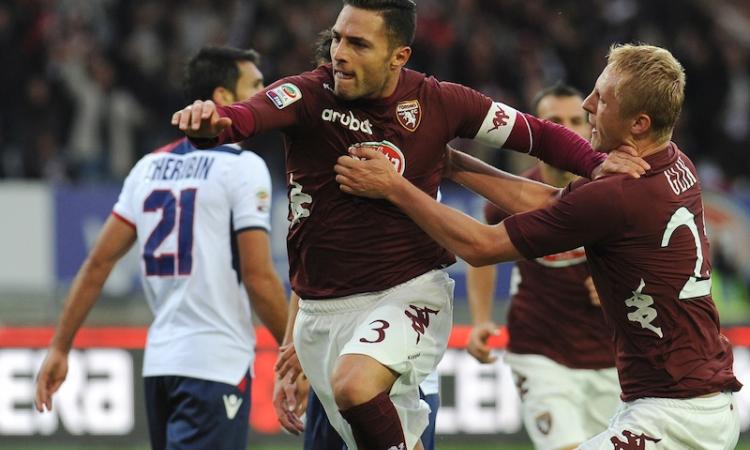 2013-21-10 - 14:57
Awaiting for the Champions League game against Marseille, Napoli keep on working to reinforce their team: one of the azzurri's priority is reinforcing their flank, and one of their main target is 25 year old left back Danilo D'Ambrosio, whose contract with Torino will expire at the end of the current season: Napoli would like to obtain the player during the next transfer market, and are ready to offer to the granata 3 million euros cash or the co-ownership of 23 year old midfielder Omar El Kaddouri, who is actually playing in Turin on loan from the azzurri indeed; but, as highlighted by calciomercato.com, the Piedmont's club is intentioned to keep the former Juve Stabia player who is perhaps also tracked by Inter Milan. On the contrary, regarding the possible departures, Manchester United, according to the Daily Star, are ready to offer 35 million euros to obtain 26 year old attacking midfielder Marek Hamsik during the next transfer window, but it seems extremely difficult that president De Laurentiis will accept such offer.
Also Serie A defending champions Juventus will have to face the offers of some foreign clubs for some of their players: according to 4-4-2.com, in fact, Fenerbahçe are ready to offer 13 million euros for 30 year old forward Mirko Vucinic, whose contract will expire in June 2015.