Napoli owner tells politician: 'I want Zlatan Ibrahimovic!'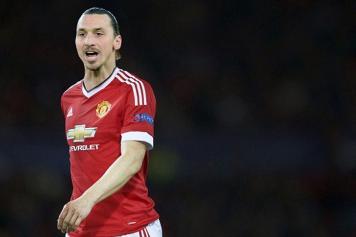 15 February at 18:50
Napoli owner Aurelio De Laurentiis seems to be in high spirits ahead of tonight's clash with Real Madrid.
With seemingly half of Naples
trying to get tickets
to tonight's Champions League Round of 16 clash at the Santiago Bernabeu, the Napoli owner has told an illustrious political figure that he'd like to sign Zlatan Ibrahimovic!
"I'm not an envious man, but I'd like to have that giant who is currently at Manchester United" he is reported to have told former Roman mayor Walter Veltroni
(via our Italian page).
De Laurentiis' infatuation "I met him at a dinner in Los Angeles, and he was very nice!
"He looks perpetually angry on the pitch, but he has a wonderful family and he's very pleasant to talk to".
These tidbits come a week or so after Fabio Cannavaro, a Neapolitan himself, told media that Ibrahimovic would be "fascinated" at the prospect of playing in Naples.
There's one thing Naples could offer the Swede right now: Champions League football! While Manchester United are sixth in the Premier League standings, Napoli are third in Italy, with a six-point lead over fourth-place Inter.