Napoli refuse €35m offer from Chelsea for Koulibaly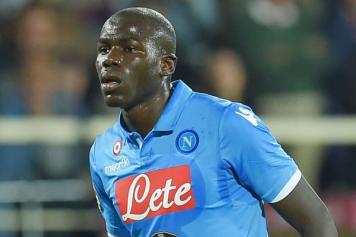 22 July at 15:41
Napoli are having a tough time of things: their attempts to bring in Axel Witsel haven't been a success, whilst Gonzalo Higuain and Kalidou Koulibaly have a foot out of the door already.
The Partenopei are struggling to reach an agreement with their central defensive, who was fined earlier in the summer because
he said in an interview that he may well leave Napoli during the summer.
Now, it emerges that the Southern giants have refused a Chelsea offer for the Frenchman, amounting to €35 million, up from the €25m
they'd offered
the previous month.
Koulibaly's agent, Bruno Satin, recently met with Napoli to try to reach an agreement over his contract, but the two sides couldn't even reach a preliminary agreement. Either Aurelio De Laurentiis cranks up Koulibaly's salary, or the fear is that he may leave.
@EdoDalmonte