Napoli, Mertens warns Man City: 'This is the best period of my career'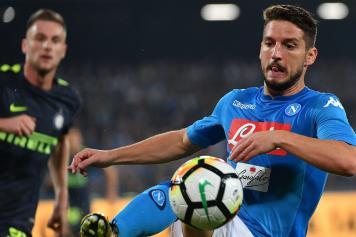 29 October at 19:30
Napoli's Belgian international striker was interviewed by Premium Sport after having helped the Partenopei record their 10th Serie A win when beating Sassuolo at home 3-1 with Mertens scoring his 10th Serie A goal of the season.
"These statistics are numbers to be feared but if the others always win it will be very difficult. We are working very well and doing very well too. This is the best moment in my career. I am playing much more and we have a team that dribbles, this makes me happy."
"San Paolo? Today it was beautiful. Now we want to continue to do special things, we hope that it will be like this. It will be a beautiful match against Manchester City. We know that it is difficult because we know that they play well with the ball but we want to do well because we lost away against them."
In conclusion Mertens was asked about Napoli's chances of winning the Serie A this season: "We have to believe in it. Always."
Nima Tavallaey Roodsari