Napoli, Sarri: 'We lost the scudetto in a hotel…'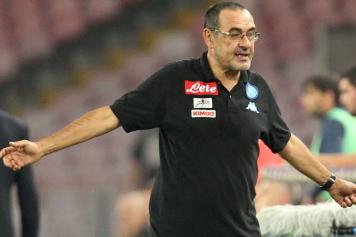 14 May at 11:00
Napoli boss Maurizio Sarri talked about Napoli's missed chance to win the scudetto yesterday night. The partenopei managed a 2-0 win against Sampdoria but the result was not enough to maintain the scudetto race alive.
"I don't know if the best team won the scudetto. For sure Juventus are the most powerful team, under every point of view."
One of the key moments of this season's scudetto race is Juventus' 3-2 win against Inter. The Old Lady snatched that crucial late win the day before Napoli's 3-0 defeat against Fiorentina. Napoli players watched Juventus' game from the hotel and were let down by the
bianconeri
late win.
"We should have gone to bed earlier that night, we lost the scudetto in a hotel, not in the pitch. We have to improve our mentality but also the football association needs to improve. We played 14 of the last 16 games after Juventus."