Napoli still in hunt for Celta Vigo star, Tottenham target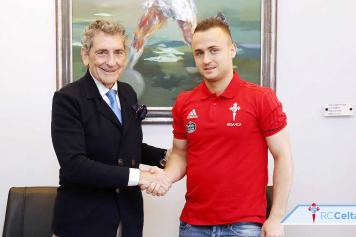 06 September at 15:00
Stanislav Lobotka still on Napoli's radar, the
Corriere dello Sport write today.
The Celta Vigo midfielder - who played 34 games last season for the Galician side - was targeted by the Azzurri as well as Tottenham Hotspur this summer, but the deal never really materialized.
The Partenopei had eventually settled on young talent Fabian Ruiz instead, ending their interest in Lobotka, who is 23 years old.
Or has it? The Corriere claims that a January deal is being discussed, as Lobotka is seen as someone who can come in handy in the thick of the season in the winter.
As NapoliLive point out, however, the situation may be more complicated than that: the Azzurri already have ample numbers there, despite Jorginho's move to Chelsea. Allan and Zielinski have been doing well, while Lobotka's compatriot, Marek Hamsik, is still there along with Amadou Diawara.
And there is Marko Rog, too…
Will Lobotka end up in Naples after all?