Napoli turn on Mediaset journalists after 'false transfer report'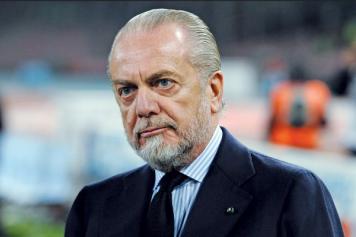 30 March at 23:43
It seems that Napoli have not enjoyed at all one of Mediaset's transfer reports claiming
Gonzalo Higuain
had refused the club's contract extension offer.
According to the media company owned by Silvio Berlusconi Napoli would be forced to sell their leading scorer due to the player's reluctance to extend is stay at the club.
Napoli reacted to the 'false and inconsiderate' report with a statement published on their website, here's the translation of Napoli's response.
"Napoli
are shocked for the report broadcasted by Mediaset
falsely claiming that there are problems between Gonzalo Higuain and the club."
"The report was made without considering any basic journalist rule, especially the cross-check with sources. There are no sources who can confirm false statements."
"It is not true Higuain told Napoli he does not want to extend his contract with the club, nor that Aurelio De Laurentiis is already looking for his successor, selling Higuain at a lower price than his release clause."
"Mediaset used to be a very important company in the Italian journalistic panorama. This kind of approximation forces Napoli to
interrupt any kind of relationship with the company.
Our players and staff will release no more interviews with Mediaset journalists, regardless of any commercial agreement."
"We and our fans do not fear any rumor trying to destabilize our motivated and serene environment. We want respect. Napoli reserve the right to take legal action against any party to protect our rights."
Lorenzo Bettoni @lorebetto