Nedved hopes Ronaldo would get Juventus the Champions League title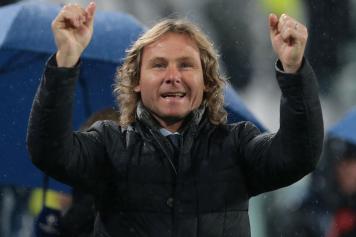 09 September at 14:15
Pavel Nedved gave a full leangth interview to Czech newspaper idnes.cz on the shocking transfer of Cristiano Ronaldo from Real Madrid to Juventus.
"We are very happy that we could welcome to our team such a world class player like Ronaldo. As a club we have made a step forward and we want to make it count in the Champions League, which has been set as our objective in the next few years. Some might have thought it was crazy… We, Juventus, are in position where it is very difficult to buy players who are better than those in our XI.
"Our sporting director once said that we could buy Ronaldo. We had known about his buy-out clause which had been lowered to €100m, so it became more realistic. We had to go see the President, who looked at the deal from all aspects and eventually gave his agreement. It was the right decision to get Juventus where the club belongs. We want to win the Champions League, so it was a good move.
"It was a lot easier given the fact he wanted join us. He wanted a change of environment and to leave Madrid. He has chosen our club and it is an honour for us. He managed to win in England and in Spain and we would be very happy if he can repeat it in Italy. We will give our all. When the idea was first suggested, we looked at each other and then at the President. Maybe Paratici was expecting him to say that we were crazy. I've told Agnelli that it is the right move, that our team would take a step forward. We've won seven titles in a row. Whether you want to, or not, the motivation level drops. When you have the opportunity to change something, you do it. This was perfectly timed for us.
"He is amazing from all aspects. He is a player who is working very hard on himself. He is a leader, he doesn't even have to speak and the players follow him. Our youngsters have the opportunity to train with him and get even better. Cristiano is a normal guy who loves to win and wants to be the best at everything. He asked me about how it works in Italy and what he can expect. It's far more difficult to score goals here and I think he has figured that out already. However, it is only a matter of time before he starts scoring. He has won five Ballon D'Ors, yet during training it looks like he has just began his career. It's fantastic to see him train, he always looks for a way to improve himself. It's very positive, especially for young players who see their example every day."