New Bayern Munich boss revealed and nobody expected it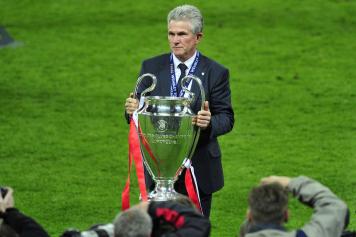 05 October at 09:36
Bayern Munich have chosen their interim boss and it's a big surprise for everybody. The Bundesliga giants were due to hire the successor of Carlo Ancelotti and according to both
Kicker
and
Bild,
they have picked up their former manager Jupp Heynckes.
This will be the fourth spell of the 72-year-old tactician in charge of the Bavarians. Heynckess won the treble back in the 2012/13 campaign before the appointment of Pep Guardiola. That was the last time Bayern Munich won the Champions League.
Heynckes, however, will only be appointed as Bayern Munich interim boss. At the end of the season, in fact, Julian Nagelsmann will be appointed as the new boss of the Bavarians. The 30-year-old is currently in charge of Hoffenheim and managed to qualify for the Champions League play-off last season.
Until the next campaign begins, however, Heynckes will be the manager of Bayern Munich, for the fifth time in his career.