Opinion - Three Serie A moves that deserve more attention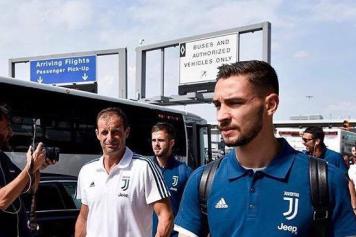 26 July at 14:10
Milan signing Leonardo Bonucci. Federico Bernardeschi signing with Juventus. These are the type of moves that have created headlines and a lot of buzz in Serie A this summer. Big name player moving to a big club, it gets you talking. I'm here to tell you about three signings that have not received the attention that I feel they deserve
1) Lorenzo Pellegrini to Roma
Roma have been in the news, mostly due to the players they have sold (Salah and Rudiger). People have been talking about Nainggolan's pending contract renewal and how their new coach Di Francesco will do. A signing Roma made earlier this summer, that has not been really been talked about was Lorenzo Pellegrini returning home from Sassuolo. Pellegrini is not a household name (yet), that will get people talking. However, if you are a dedicated Serie A fan, then you should know that Pellegrini is one of the best young talents in the league.
The Italian midfielder grew up in Rome and was a product of Roma's youth system. He was sold to Sassuolo, where he grew and blossomed into the player he is today. Now, Pellegrini is back with his hometown club and ready to play on the big stage. If you examine Roma's midfield; De Rossi is 34 years old, Strootman has had a history of injuries, and then there is Nainggolan. Pellegrini provides Roma with a younger option (only 21-years old) and a player Di Francesco knows well and can trust.
Pellegrini can play a big role in Roma's upcoming season, but he is also a player they want to run their midfield in the future. Who better for Pellegrini to learn from other than the "Holy Trinity" mentioned above. Pellegrini also starred in Italy's U-21 European Championship team this summer.
2) Mattia De Sciglio to Juventus
The three big deals Juventus have been involved in this summer are the signings of Douglas Costa and Federico Bernardeschi, and the sale of Leonardo Bonucci. The Bianconeri signed Mattia De Sciglio from Milan and this is a move that could make a big impact. Personally, for De Sciglio, joining Juventus gives the young full-back the fresh start he needed. His career at Milan failed to live up to early expectations (however injuries played a large part in this). Juventus lost Dani Alves to PSG this summer and that created a void in defence.
De Sciglio now has the chance to step in and become a regular starter for the reigning champions. Dani Alves played a big role in Juve's success towards the end of last season, so De Sciglio will have big shoes to fill. He will get to play along-side some of the world's best defenders: Giorgio Chiellini, Andrea Barzagli, and Alex Sandro. De Sciglio will have a lot of motivation this season; he wants to prove he can be a top defender, wants to win a scudetto, and wants to make the Italy World Cup team should they qualify for Russia 2018.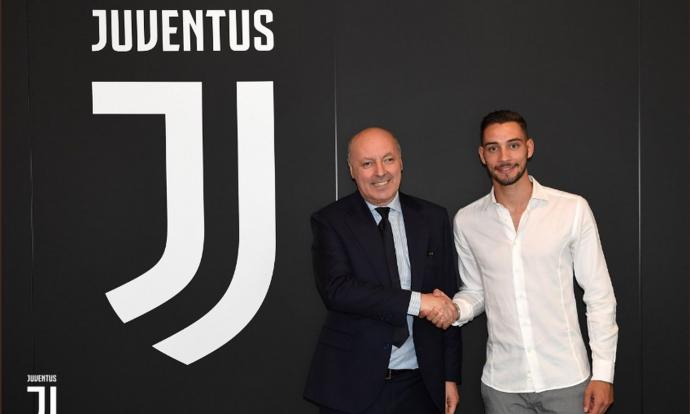 3) Alberto Paloschi to Spal
Sometimes it is hard to get excited about a team promoted to Serie A. SPAL have had a solid transfer market given their limited resources. If you look at teams that are promoted to Serie A, an area they tend to struggle in is scoring goals. Last season's three promoted clubs scored a combined 124 goals. Two of the promoted sides, Crotone (34) and Pescara (35) were the 3rd and 4th lowest scoring teams in Serie A. Crotone defied the odds and managed to keep their place in Serie A, and the entire team deserves credit, but it was Diego Falcinelli's goal scoring that kept them up.
SPAL will be hoping that Alberto Paloschi could be their version of Falcinelli. Paloschi did not have a good season last year with Atalanta, he didn't really get any regular playing time. We all know Paloschi has plenty of experience in Serie A (mostly with Chievo) and has proven to be a legitimate goal scorer. Over his last 3 seasons in Serie A (omitting last term), he scored 13 goals, 9 goals, and 8 goals. Paloschi will be joined in attack with veteran striker Sergio Floccari and is looking to reboot his career with the club from Ferrara.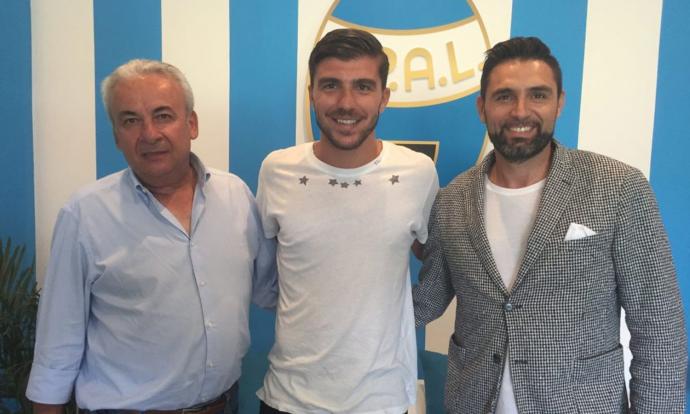 Raffaele Gatti (@ItalianoCalcio)