New Inter signing Sensi: 'Xavi is my role model'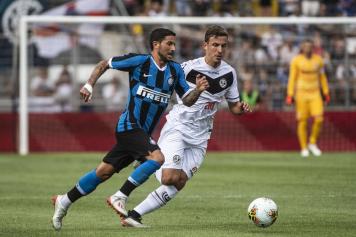 15 July at 18:45
New Inter signing Stefano Sensi has revealed that Barcelona legend Xavi is his role model.
The nerazzurri midfielder scored his first goal in Inter colors during the club's friendly 2-1 win over Lugano recently. He scored the goal from outside the box and Marcelo Brozovic scored the second.
In an interview that the Sassuolo loanee gave to RSI, he said: "I work to improve myself and I go on my way. My model is Xavi, I always liked it, it comes close to my characteristics and it has always struck me how it saw the football. Certainly he didn't shoot like I did on the goal, but he put the ball well to his team-mates to shoot like me. "