Newcastle owner confirms club sale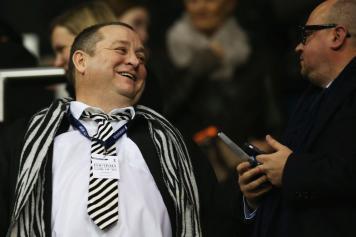 16 October at 21:25
Mike Ashley is going to sell Newcastle,
a statement on the club's website has confirmed.
The owner had, according to the Telegraph, informed Coach Rafael Benitez some time ago of this development, apparently five weeks.
"As a result of increasing press speculation regarding the future of Newcastle United, the owner of the club, St James Holdings Limited, wishes to clarify its intentions.
"As one of the Premier League's oldest and best supported football clubs - and for the benefit of its many fans and supporters in the UK and across the world - Newcastle United requires a clear direction and a path to a bright and successful future.
This development is not a major surprise, considering the club owner's tendency to not want to overspend, having put in a lot of his own money early on to keep the club afloat. The Magpies have, however, been relegated twice on his watch now.
"To give the club the best possible opportunity of securing the positioning and investment necessary to take it to the next level, at what is an important time in its history, its present ownership has determined that it is in the best interests of Newcastle United and its fans for the club to be put up for sale."