Neymar-PSG, Barcelona pay €6.6m to club employee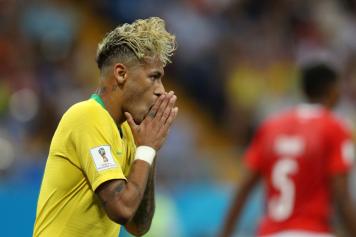 13 September at 22:15
After being forced to give up one of their most talented players as a result of Neymar's departure, Barcelona have now also paid a clause which they were against when the Brazilian first arrived at the club.
In fact, when the winger was signed by the Catalan club, Andre Cury managed to secure himself 3% of any future sale.
SER Catalunya
claims that Mr Cury, who worked for Barcelona as a scout, is a close friend of Neymar's father and thus was handed 3% of any future sale when Neymar signed the contract.
At first, Barcelona were against this clause. In fact, they had up until now refused to pay the €6.6m owed, following Neymar's big-money (€222m) move to Paris Saint-Germain. The Spanish side claimed that the 26-year-old had altered the circumstances by paying his own release clause. However, the money has now been paid without the matter being taken to court.