Where do AC Milan go from here?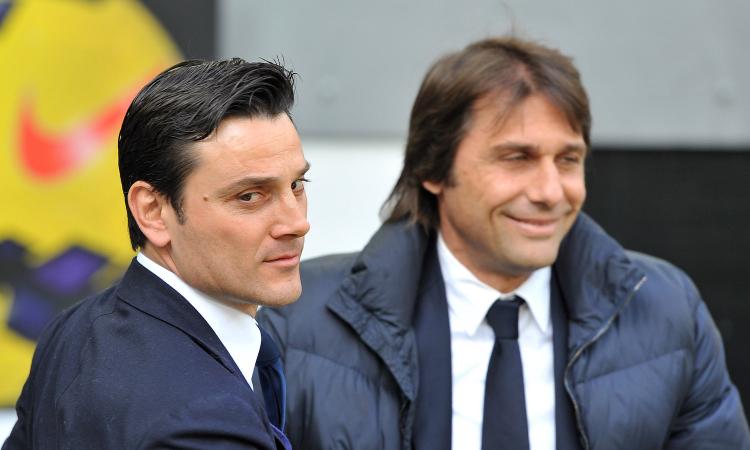 2017-30-10 - 10:05
After a summer spending spree that sent expectations soaring into the stratosphere, the start of the 2017-18 Serie A season has been nothing short of a disaster for the seven-time Champions League winners. The proud and once world conquering Rossoneri from Milano were seemingly poised for another golden era, according to their fans whose hopes, dreams and expectations grew with every new signing that Directors Mirabelli and Fassone presented. But 'pride cometh before a fall' and after only 11 league matches the Rossoneri find themselves asking the same questions they were pondering before the €200 million spending bonanza began: Where do AC Milan go from here?
The excitement surrounding the new AC Milan project has not died down but the buzz around the club has certainly cooled off following the Rossoneri's domestic league start as coach Vincenzo Montella and his players have only managed to win 5 out of their first 11 matches. What makes matters worse is that 3 of those losses have come against bitter rivals Inter, Roma and this past weekend
also Juventus
, against whom Milan weren't even close to shaking, despite the advantage of playing in front of their fans at a packed Stadio Giuseppe Meazza.
Montella and co's poor start has prompted club legend
Paolo Maldini
to dismiss their chances of qualifying for next season's Champions League. Surely a realistic observation but words that sting nonetheless for the club whose directors touted themselves before the season began, contenders to win the Scudetto for the first time since 2011. Instead now, they find themselves 10 points down from cross town rivals Inter in 4th place, who also have a game in hand scheduled to be played tonight away at Verona against Hellas. A win for the Nerazzurri there would mean they would go third and the distance up to the last Champions League spot held by Lazio for the Rossoneri would be as daunting as 12 points.
With the season's objective of qualifying for the Champions League realistically gone already in October, there is no doubt that Milan are in a real crisis with rumours spreading of a conflict between directors Fassone and Mirabelli regarding the future of Montella. However, it is always darkest just before dawn as this moment offers Milan a unique chance to regroup and rebuild or as Anthony Kiedis of the Red Hot Chili Peppers sings in the hit Californication that 'Destruction leads to a very rough road but it also breeds creation.'
The Rossoneri find themselves in exactly the same situation cross town rivals Inter were precisely a year ago: namely having to start planning for next season before the Christmas break. As difficult a pill that may be to swallow, this frame of mind is the most painfully yet constructive thing Milan can do right now as they prepare to ask and answer some really tough questions: Do they keep Montella and give him the mandate to revert back to a 4-man defence whilst also benching the very disappointing prestige signing Leonardo Bonucci? Or if the rumours are true that Antonio Conte will make a spectacular return to the Serie A by taking charge of the Rossoneri after this season, do they cut their losses short and replace Montella with a coach more adapted to playing with a back 3 in anticipation of Conte's arrival?
If they choose the former then Milan will also have to admit that the architects behind this squad have failed miserably as neither full-backs Ricardo Rodriguez and Andrea Conti nor central defender Leonardo Bonucci have a rather long track-record of excelling when playing in a back 4. Aside from his last 6 months at Juventus, Bonucci grew into arguably one of the top 3 central defenders in the world when playing in a back 3 whilst Conti and Rodriguez are quality wing-backs more than full-backs. Also, how can Mirabelli and Fassone stay on after having built a squad that doesn't suit the current coach at all?
That would imply too much instability and upheaval at a club that changed owners only 6 months ago and is best left as a road not travelled upon. Instead of trying to fit square pegs into round holes, the ideal solution would be the latter option and relieve Montella of his duties and replace him with a coach that is tactically closest to Antonio Conte, thus making that transition as seamless as possible. Whether that temporary solution is spelt Walter Mazzarri, Paolo Sousa or anyone else for that matter is neither here nor there, as the point from which Milan must move on from now, must be from one of resolute unity that has its focus on the future and then act accordingly instead of the other way around which has caused this crisis.
A simple glance at the witnesses of a squad full of young, hungry and talented players that first need to gel together as well as being used in the best tactical setup by the best coach out there. There is only one name that springs to mind and that name is spelt Antonio Conte.