No M'Bappe? PSG chase €100m United, Arsenal target instead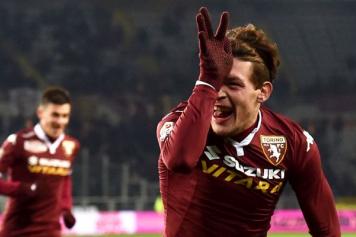 14 July at 13:45
PSG have an alternative in case they are unable to sign Kylian M'Bappe:
Andrea Belotti, according to the Gazzetta dello Sport.
The latter is wanted by Manchester United, Arsenal and many other elite European clubs, but they've all flinched at Torino's asking price of €100 million – his release clause.
​Trouble is, PSG are looking for an alternative to Edinson Cavani up front – he barely got a break last year – and M'Bappe is proving too expensive.
The Ligue 1 contenders – who were beaten to the title by Monaco last year – offered their rivals €160m for the 18-year-old M'Bappe, only to see the Principality side ask for €180m.
At least Belotti – who banged in a sensational 28 goals for Torino last year – will only fetch €100m.
The Italian is sporting director Antero Henrique's Plan B, but it increasingly looks like M'Bappe will stay for another year.
His entourage have stressed that he wants to play to develop – though he already scored 26 goals last season – and he is rumoured to be ready to sign a new deal with Monaco.