Not just Ventura: blame the veterans for Italy debacle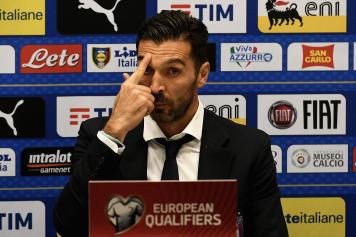 14 November at 17:50
Italy's humiliating exit before even boarding the plane to Russia has often been blamed on Coach Gian Piero Ventura. While this is a fair assessment, there are others who have their own loads to shoulder.
One group has, however, mostly escaped the furore:
the veterans themselves.
Sure, everyone at the top is to blame: Ventura himself, Carlo Tavecchio for picking him, the rest of the Federation's suits (Claudio Lotito) for being incapable of guiding the technical staff at a difficult time.
The playoffs were particularly bad: someone should have told Ventura that his 3-5-2 didn't really work with the players he had called up himself. Someone should also have told him that, in any national team, the most in-form players get to start. Lorenzo Insigne is only the most blatant case.
Instead, the most senior players found this kind of function be responsibility. Either out of conviction or simply in order to play, they suggested (imposed?) the three-man defence, preferred the 3-5-2, perhaps because it was the only system which didn't work for Insigne.
Why not play the 3-4-3, for example, so as to score against a modest opponent who didn't concede over the 90 minutes?
Anyway, the point is that a serious federation wouldn't have dared to hold a technical meeting before the Albania game without inviting the Coach, but instead chairing it with the senators.

It is clear that Italy's problems extend to the squad itself. They have a heck of a rebuilding job on their hands.

Giancarlo Padovan