Official: AC Milan fined €12m by UEFA and risk exclusion from Europe with further violations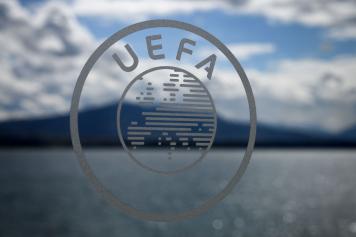 14 December at 12:30
UEFA's ruling on AC Milan for failing to meet Financial Fair Play regulations has arrived.
Here is the statement
published on the site of the highest administrative body of European football:
"The Arbitration Chamber of the UEFA Club Financial Control Body took the decision on the AC Milan case after the ruling by the Court of Arbitration for Sports. The question to the CFCB was to impose an appropriate disciplinary measure for the violation of the rules on club licensing and UEFA financial fair play, with particular reference to the balanced budget," the statement said.
"As a result, if the club does not meet the budget balance as of June 30, 2021, it will be excluded from participating in the subsequent UEFA competition to which it should qualify during the following two seasons, 2022/23 and 2023/24. The club will also be taken the 12 million euros that they received in profits from the Europa League campaign. Furthermore, it will not be able to register more than 21 players for UEFA competitions in 2019/20 and 2020/21.
"Against the ruling, the company may appeal to the Court of Arbitration for Sport, as provided for in Article 34 (2) of the Rules of Procedure of the UEFA Club Financial Control Body and Article 62 and 63 of the UEFA Statutes," it concluded.