Done deal: Juve complete the signing of former Manchester United target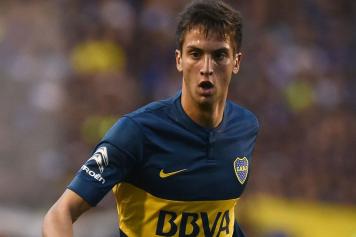 21 April at 19:40
Juventus have now made it official, they have acquired Rodrigo Bentancur from Boca Juniors. The player signed a contract with Juventus that will expire in 2022 as the youngster is set to bolster Juve's midfield. Marotta's club will dish out 9.5 million euros plus bonuses to Boca as the Argentine club will also potentially get 50% of any future Bentancur re-sale.
As the Boca president had confirmed in an interview with TyC Sports (Via Metro)
, the player was also followed by Manchester United and Milan in the past. In the end, Juve (who had an option on the player) came out on top.
HERE IS THE OFFICIAL PRESS RELEASE :
"Juventus Football Club S.p.A. communicates to have completed a deal with l'Asociacion Civil Club Atlético Boca Juniors for the signing on a permanent basis of Rodrigo Bentancur. Juventus will pay 9.5 million euros (payable in two different installments).Boca Juniors will also have the right to get 50 % of any future re-sale of the player".
Jean-Luca Mascaro (@CalcioNews89)