Official: Clattenburg quits as Premier League referee to go to Saudi Arabia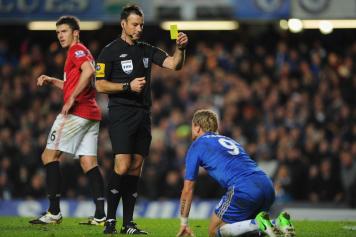 16 February at 16:20
Following on from earlier reports that Premier League referee Mark Clattenburg was about to quit due to differences with PGMOL (Professional Game Match Officials Limited) comes the official announcement that the man who was in charge of last season's Euro 2016, Champions League and FA Cup Final has not left his position to take up a new role with the Saudi Arabian Football Federation. His unveiling was steamed a short while ago on Periscope.

المؤتمر الصحفي لسعادة رئيس #الاتحاد_السعودي_لكرة_القدم الأستاذ عادل بن محمد عزت https://t.co/mISNmXEsVI

— الاتحاد السعودي (@saudiFF) February 16, 2017
In a statement, a PGMOL spokesman announced that; "The PGMOL would like to wish Mark Clattenburg well as he prepares for his move to the Saudi Arabian Football Federation," the statement said. Since joining the PGMO Select Group in 204, Mark developed into one of our top officials, refereeing at the highest level and setting standards for others to follow. Mark is a talented referee; he has been a great asset to the English game and hopefully an inspiration to those who want to get into refereeing at the grass roots of the game."

"We understand this is an exciting opportunity for Mark as well as further underlining what high esteem English match officials are held throughout the world game."