Official: Inter freed from FFP's settlement agreement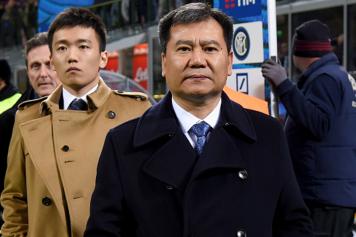 17 May at 18:30
The news has been in the air for quite some time, but now it is also official. Inter have been freed by Financial Fair Play and will now leave the settlement agreement regime.
In fact, this was confirmed by
UEFA on their official website
with a statement, declaring that the Nerazzurri have followed the plan that was set up back in 2015. In addition to Inter, Astana and Besiktas also get rid of the Financial Fair Play regime.
"The Club Financial Control Body investigatory chamber today provided an update on the monitoring of the settlement agreements signed with four clubs, and which have reached the end of their respective terms. The CFCB investigatory chamber confirmed that FC Astana, Beşiktaş JK and FC Internazionale Milano have been considered in compliance with the overall objective of their agreements, signed in May 2016 for FC Astana, and in May 2015 respectively for the latter two. Consequently, they have now all exited the settlement regime," the statement read. ​