OFFICIAL: Mastour returns to AC Milan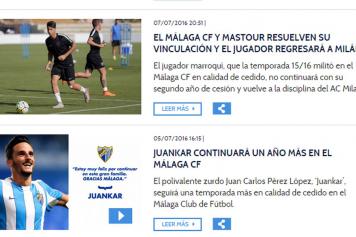 07 July at 22:50
Hachim Mastour is on his way back to AC Milan, Malaga have announced through their official website.
The promising Morocco International joined the Spanish club on a loan deal one year ago but was only able to play five minutes for the entire duration of the 2015-16 campaign.
Mastour, 18, will return to AC Milan but the Serie A giants could decide to loan him out to another club that can give him some game time.