Official: Parma return to majority Italian ownership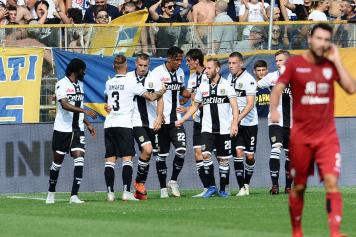 23 October at 14:45
It has been officially announced today that Jiang Lizhang, Chinese businessman, is no longer the majority shareholder of Serie A club Parma. The group of Parma based entrepreneurs who helped to re-found the club after its bankruptcy have activated a contractual clause to take over 60% of the club; with Lizhang keeping 30% and 10% for the club's 'football participation' programme.
In a statement on the club's official website, the news is confirmed:
"Nuovo Inizio, the company formed by the Parmigiani entrepreneurs Guido Barilla, Giampaolo Dallara, Mauro Del Rio, Marco Ferrari, Angelo Gandolfi, Giacomo Malmesi and Paolo Pizzarotti, announces that today the process of reacquiring the majority of Parma Calcio 1913 has been completed. which currently holds 60%."
For more news, views and features,
visit our homepage.