Official: Piatek starts on the bench vs. Italy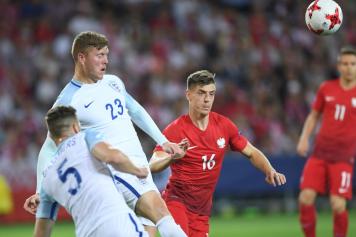 14 October at 20:00
Despite his recent success in the Serie A, as well as the goal in his national debut, Piatek will start on the bench for Poland tonight.
The game between Italy and Poland will kick-off at 20:45, and it was first anticipated that Piatek would start the game, given his connection with Italy. However, manager Jerzy Brzęczek has opted for another Serie A striker, Milik.
Poland (4-4-2): Szczesny; Bereszynski, Glik, Bednarek, Reca; Szymanski, Goralski, Linetty; Zielinski; Milik, Lewandowski.
To see Italy's starting eleven, head over to our homepage to find our live piece for the game.