Juve, new meeting tomorrow. No official announcements today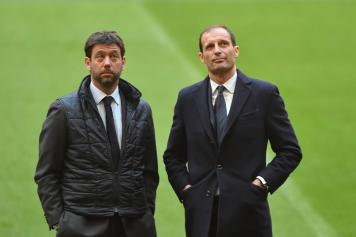 16 May at 17:40
A meeting between Max Allegri, Andrea Agnelli, Fabio Paratici and Pavel Nedved is ongoing at Juventus headquarters as you read this article. The Old Lady's boss met Andrea Agnelli last night for dinner and today he is having a meeting with the rest of the sporting area.
Allegri overviewed Juventus' training session this morning. All the players have left the technical center and now the Italian manager is meeting with the rest of the club to decide his future.
Watch this space for LIVE updates from Turin

18.30 -
A new meeting with Agnelli, Paratici, Allegri and Nedved will take place tomorrow. No official announcements will be released by Juventus tonight.
17.40 - The meeting is over: Allegri has left the Continassa.

16.48 -
It's not sure that Juve will release an update about Allegri's future after the meeting.
The meeting has begun at 15.30 pm Italy time
@lorebetto
Lorenzo Bettoni