Opinion: Why Napoli have already made their best signing of the January window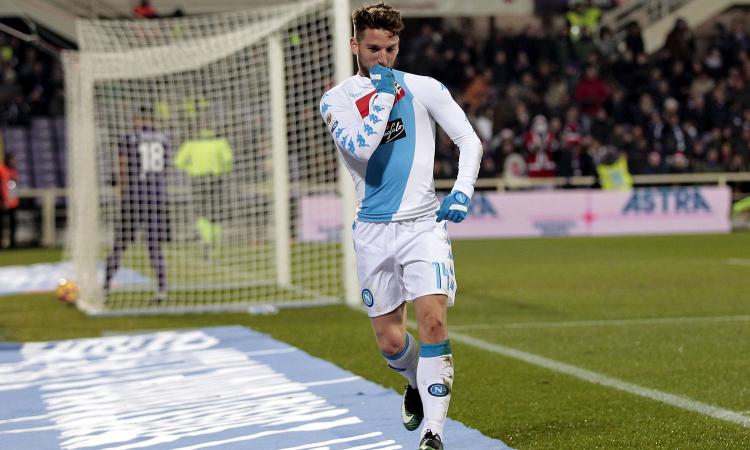 2017-01-01 - 12:30
All eyes were on Napoli on Wednesday as the Partenopei finally concluded the signing of Genoa striker Leonardo Pavoletti, yet behind the scenes an arguably far more important deal had been struck.
As Pavoletti was undergoing his medical at Villa Stuart, the ink was quickly drying on the new contract of Naples adopted son; Belgium's
Dries Mertens.
It's no surprise that Napoli were keen to tie down the 29 year old play-maker/false nine/striker (delete as applicable) given his current vein of form, but truth be told, this is a deal that Mertens has deserved for some time. The new five- year agreement, effective immediately, is said to double the player's salary and includes a €50m release clause that cannot be activated until 2018 at the earliest.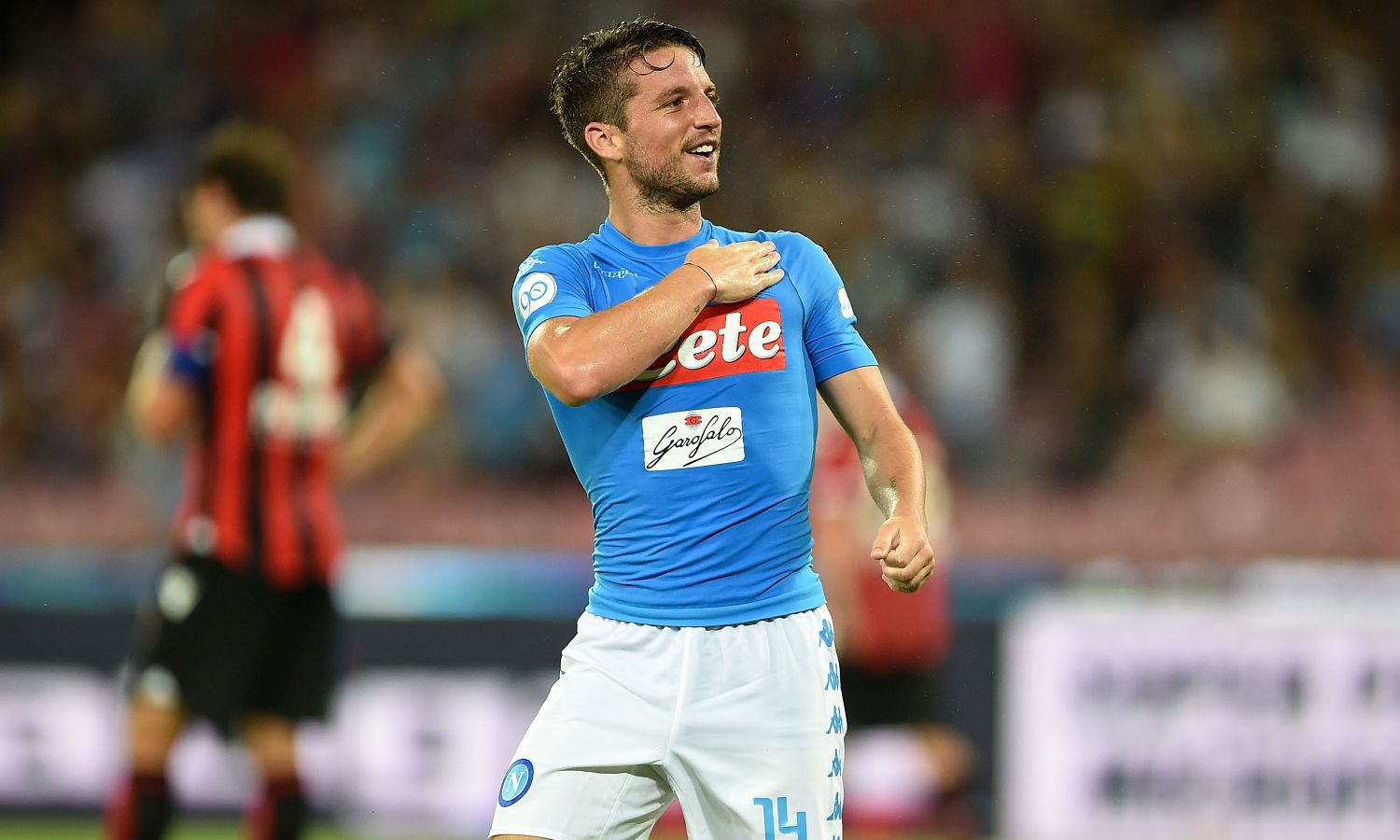 Never one to complain about his playing time, or lack thereof, Mertens has been the consummate professional during his time in southern Italy and is quite arguably one of the best 'team players' in the modern game. So often dubbed the "super sub" or labelled as nothing more than an "impact player", the injury to Arkaduisz Milik after just nine games presented Mertens with an opportunity which, after an inconsistent start, he has now grasped with both hands and shows no sign of relinquishing.
Initially played on a week-by-week rotation basis with Lorenzo Insigne in his usual berth on the left side of Napoli's front three, it took the enforced absence of Manolo Gabbiadini through suspension to force Sarri into utilising Mertens as a 'false nine' in the centre of Napoli's attacking trident.
And it is somewhat ironic that a move which, at the time was seen as a last resort due to a lack of attacking options, was actually the perfect solution to Napoli's attacking woes as the Belgian fired Napoli back into the top three of Serie A and into the last 16 of the Champions League, and a mouth-watering tie with Spanish giants Real Madrid.
Since the injury to Napoli's Polish frontman, Mertens has seen 757 minutes of playing time in Serie A with 673 of those played in the centre of the front three and just 84 on the left side. All nine of Mertens' Serie A goals since Milik's injury have come while playing through the middle, giving him a strike ratio of a goal every 75 minutes in that position. Mertens also boasts a remarkable level of fitness, seeing out the full 90 minutes or being substituted with just several minutes to go in games. Only the 5-0 win over Cagliari has seen him substituted before the 80 minute mark (75 mins).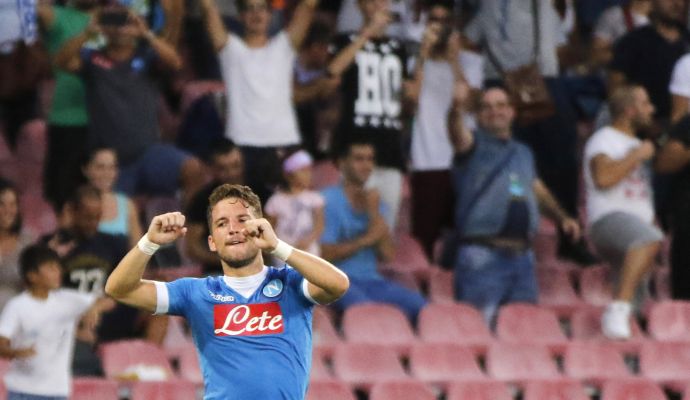 With the arrival of Pavoletti, Sarri now has a dilemma. He has the wonderful and irreplaceable work rate of Callejon on the right flank and the resurgent form of Lorenzo Insigne to contend with, as well as the pending return of Arkaduisz Milik; but in Mertens he has an in-form and hungry player who will be raring to kick on from where he left off against Fiorentina.
As a player who thrives on confidence, rewarding Mertens for his incredible form at this stage in the season could be a master stoke by Napoli president, Aurelio De Laurentiis. At a time when the league is in shutdown and players spend time with their families over the festive period, the signing of a new deal will serve two purposes; firstly, it will chase away the wolves who would loiter on Napoli's doorstep hoping to lure him away and secondly, it will keep the fire inside Mertens burning with an intent to continue where he left off when the league resumes on January 7th against Sampdoria at the Stadio San Paolo.
No matter what other business the club conduct in the January window, none will be as vital as retaining the services of this likeable Belgian international.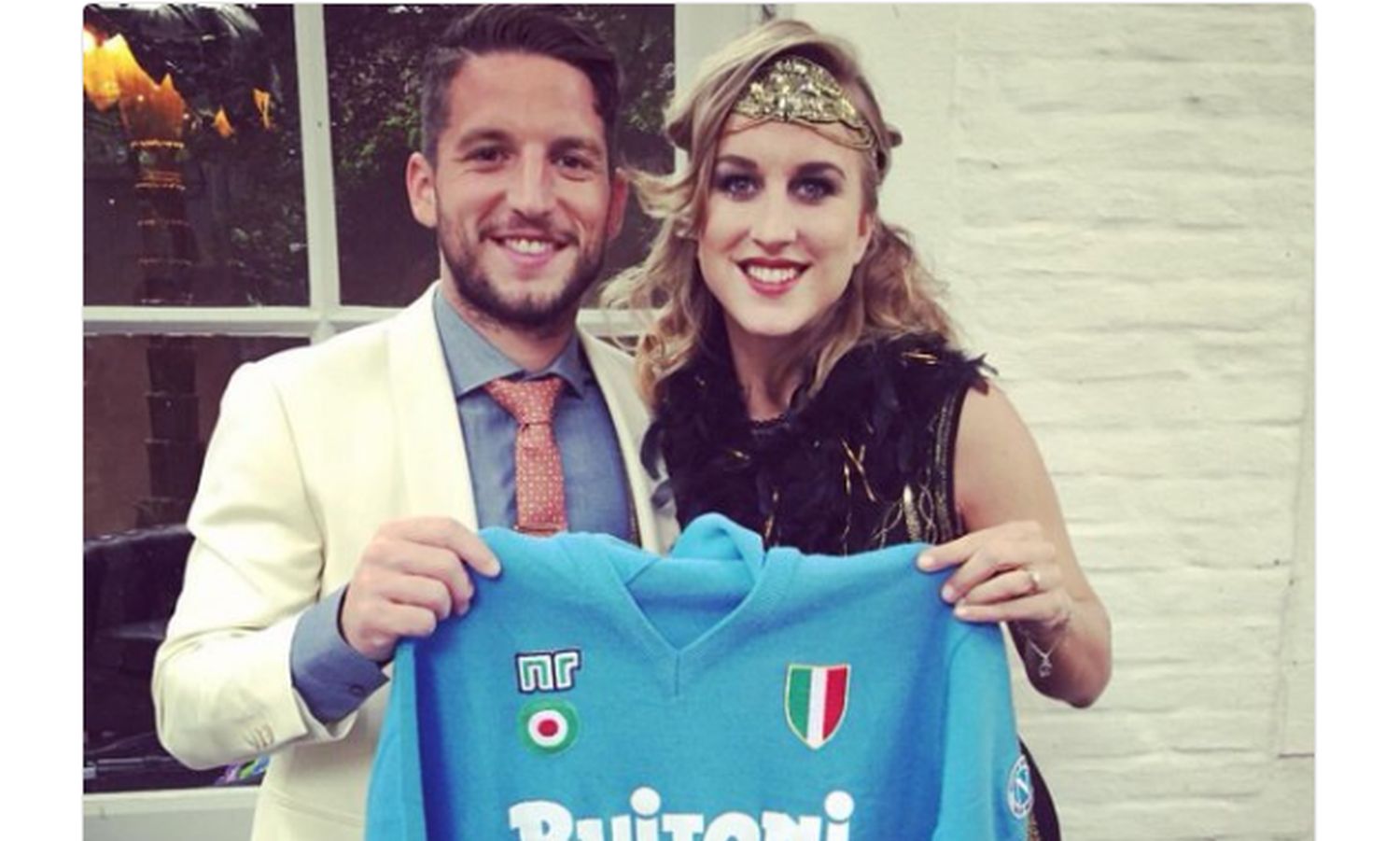 James McGhie (@jrmcghie) is the founder of @SemprePodcast,the original & best SSC Napoli podcast for English speaking supporters across the world.