Owners seek to sell 25% AC Milan stake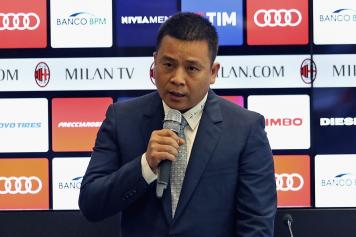 02 October at 19:18
AC Milan owner Yonghong Li i is seeking to sell a 25% stake in AC Milan Carlo Festa reports in his
Blog on Il Sole 24 Ore, Italy's most popular economic newspaper.
The Elliot Group borrowed the AC Milan owner € 180 million to finalize the acquisition of the club. The Chinese entrepreneur must pay his debt by October 2018. No coincidence Yonghong Li reportedly seeks to sell the 25% of the club for € 200 million, almost as much as the Elliot Group must have in one year time from now.
The fact that Yonghong Li wants to sell a quarter of the club's stake for roughly € 800 million means the club's worth has raised over the last few months as the Chinese entrepreneur acquired AC Milan for € 520 million plus € 220 million in debts.
As of today, there are no news regarding interested suitors but talks are ongoing with Goldman Sachs and Merrill Lynch to refinance the club.