Palace: Liverpool outcast 'too expensive' at £30m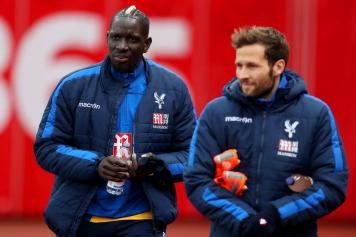 21 August at 16:50
Crystal Palace aren't confident of signing Mamadou Sakho,
if Frank De Boer is to be relied upon.
The former Inter Coach claims that the Liverpool star is "too expensive" at the £30 million price the Anfield side has set for him.
Sky Sports News recently confirmed that Sakho - who was sent home from summer camp in 2016 for a lack of effort - has no future with the Reds.
"Everybody knows he [Sakho] had a major impact last season and, when he's available for us, I think that is a quality injection for the club," De Boer told The Guardian (via Sky).
"It is not like this now because he is much too expensive for the club," the Dutchman claimed.
De Boer has already expressed doubts about the possibility of signing him. His Palace side has lost twice this season, including a defeat to newly-promoted Huddersfield last week.
Speaking after the loss to the Yorkshire side, De Boer admitted that Sakho had "a major impact last season, everybody knows what he did. He was not only good on the pitch but also in the dressing room.
"If you can get that kind of quality of player it always benefits your team."
Sakho is recovering from surgery.
@EdoDalmonte