Pallotta: 'De Rossi captured the heart of Roma, the door will always be open for him to come back'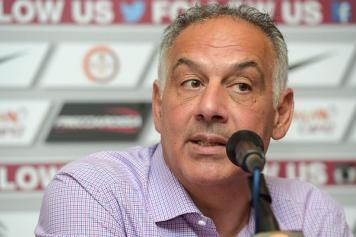 14 May at 17:30
Daniele De Rossi's farewell conference for Rome has left its mark both in the hearts of the Giallorossi fans and in that of most Italian supporters. And so it was President James Pallotta who took to the floor during the afternoon to reiterate to De Rossi that the doors were open to him to become a future manager of the club.
OPEN DOORS - "I want to thank Daniele on behalf of the whole club for the extraordinary efforts made for the club, the doors of Roma for him will always remain open with a new role whenever he decides to return".
"We respect the decision to continue his career as a footballer, even if, at almost 36, he will be away from Rome. For 18 years, Daniele was the beating heart of AS Roma, he has always embodied the Roma fan on the field with pride, establishing himself as one of the best midfielders in Europe, starting from his debut in 2001 until he assumed responsibility for the captain's armband. Against Parma (De Rossi's last match with Roma scheduled for May 26 at the Stadio Olimpico) we will all be moved".