Paqueta is ready to start his AC Milan adventure: between curiosity, unknowns and risks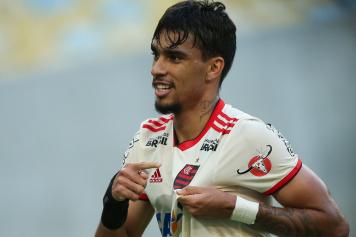 07 January at 12:35
The official start of Lucas Paqueta's adventure at AC Milan is getting closer and closer. After passing his fitness tests in December and having been made official as a new Milan player three days ago, the talented Brazilian midfielder is back in Italy. Today he will train for the first time as a Milan player and then it will the turn of the presentation.
There is still a lot of curiosity surrounding this young prospect, fueled in part by the huge investment made necessary to snatch him from Flamengo: 35 million euros. Paqueta wants to confirm to be worth the money spend and demonstrate being worthy of the Milan shirt and bear its weight.
As often happens with young players from South America, there are a lot of unknown factors that accompany Lucas Paqueta in his transfer to the San Siro. The first is his position on the field. The player has shown at Flamengo to be able to play in more roles in the midfield, being capable of playing behind the strikers, on the wing or in the internal midfield role, which he could occupy at Milan.
Gennaro Gattuso, in fact, could exploit the arrival of the Brazilian to make up for the absence of Giacomo Bonaventura, who is out of action until the end of the season. The second unknown, closely linked to the first, concerns the time of his adaption to Serie A.
Milan, and in particular Gattuso, will, therefore, have to be able to manage Paqueta in the best possible way, to avoid the risk of burning his talent. In this sense, examples are not lacking in the past. Great care will be needed in handling the ex-Flamengo's game time and patience with regard to judgments.
Nikita Fesyukov