Paratici confirms interest in Arsenal star and sends message to Man Utd about Allegri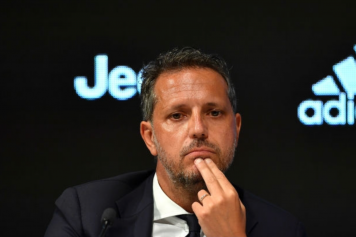 02 January at 12:36
Juventus Chief Football Officer Fabio Paratici spoke to
Sky Sport
to confirm the Old Lady's interest in Arsenal star Aaron Ramsey who can join the Black-and-Whites as a free agent at the end of the season.
First thought of 2019?
"The Champions League, a competition that we have to face with more self-confidence. Ronaldo has improved us and has given us more. Our level was very high already, we are open for the opportunities in the transfer window".
Is Ramsey one of those?
"He is a great player, he's been playing in a big club for many years. That's all for now. His contract expires at the end of the season and we are focused on every potential chance, we have our eyes on him. Right now he is under contract with Arsenal".
What about the derby with Marotta?
"We think about Juventus, he knows what I can think and I know what he can think".
Will Allegri stay?
"I think so, he is the best possible manager for Juventus".
Kean?
"We want to confirm the whole team".
Do Juventus want to sign Mbappé?
"That's a very imaginative option. Imagination doesn't help in January or in the summer. We are open to any occasion but at the moment it's just imagination".