Paratici: 'Ronaldo-Juve? The idea was born after his overhead goal..."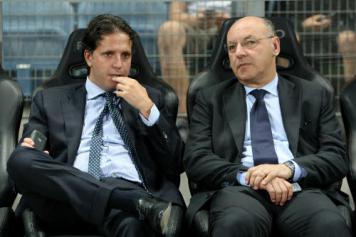 16 July at 21:15
Today was Cristiano Ronaldo's official presentation with the press as this was his first day as a bianconeri player. Here is what Fabio Paratici had to say on the matter as he also talked to the press (
via Sky Sport):
" This crazy idea was born after his overhead kick against us here in Turin. We had a meeting with Mendes a few days after that as he told us that Cristiano was touched by the standing ovation he had received from the bianconeri fans. He said that one day Ronaldo would like to play for Juve. Mendes explained to me the situation after we had closed a deal for Cancelo a little while after. I then spoke to the president as the numbers were big. We took a few hours to think about it and he then told me to go forward with the deal. It was a unique situation as we are talking about the best player in the World. Even so, when two big clubs like Juve and Real Madrid meet for a player like Ronaldo and his agent Mendes, it is always a bit easier to find a deal for sure".