Roma-Paredes, from Montella to Juventus: the latest on his situation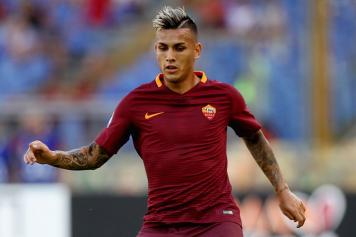 16 February at 22:20
Paredes was close to leaving Roma but in the end, a deal failed to occur. Roma were ready to sacrifice him if it meant signing an international level midfielder in return. A deal could've happened but at the end of the day, no club came close to Roma's 20-25 million euros price-tag for the young Argentine midfielder.
MONTELLA, JUVENTUS AND ? - Last summer, Juve were inches away from getting him as they were ready to sign him and then loan him out to Empoli for the rest of the season. Roma were not sure since they had already lost Pjanic to Juventus so they did not want to lose Paredes too. Montella's Milan were also very interested in him but their loan offers were rejected by Roma. Now that Milan's closing is inches away, Paredes might become a summer objetive for Fassone and MIrabelli. In the EPL, Liverpool are also said to be interested in the young rising midfielder but they aren't the only ones...
FUTURE IN DOUBT - It will be a long summer for Paredes since his Roma future is in doubt. His contract is valid till 2019 and Paredes wants to understand if he will be receiving more playing time come next season. Spalletti will also have a big say on the matter as a Roma stay seems possible but not certain at this point. In the mean time, other clubs have their eyes wide open.....
By Fabrizio Romano, adapted and translated by Jean-Luca Mascaro (@CalcioNews89)