Pele wishes Cristiano Ronaldo, said he had chance to join Juventus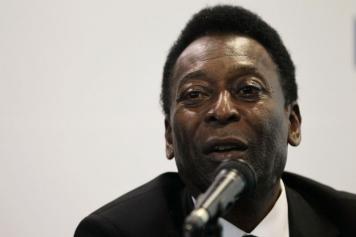 18 August at 18:10
Brazil legend Pele, who is considered one of the greatest players to play the game has took on social media to wish Cristiano Ronaldo all the best for his first official game for Juventus against Chievo.
The Portuguese professional footballer left Real Madrid and Spain and moved to Italy, where he joined the Turin club.
"Good luck, Cristiano, for your first game with Juve," Pele said.
Pele also said that he had an opportunity to play for Juventus in the past, when the then president of Juventus offered one million euros to Santos president to sign him.
"Had things worked out differently, I may have played for the Old Lady too. Over dinner one evening in 1961, the owner of Fiat offered the President of @SantosFC a million dollars to sign me! I only played in these stripes though," the World Cup winner of the past posted on his official Instagram page.