Exclusive: Pellegri, Milan are insisting: new contacts will also soon occur for Salcedo too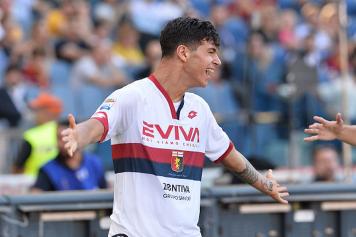 21 August at 19:42
Genoa's Pellegri and Salcedo are pretty high on many teams radar as Inter failed to complete a double swoop for them earlier this summer. As Pellegri and Salcedo keep impressing everyone, Juve and Milan are ready to battle it out for the 2001 born players.
MILAN'S PRESSING - In this coming week, Milan are scheduled to have other contacts for both of these young rising stars. Once Kalinic is officially a Milan player and once Milan sell a few more players off, then Fassone and Mirabelli will strongly consider the idea to acquire Pellegri,
sources tell Calciomercato.com
. Genoa are asking for a lot but Milan like him very much so. The rossoneri management will also talk with Genoa for Salcedo as Juve have been on him for some time now. Marotta and Paratici don't like to come in second for young Italian prospects but they will have to speed things up as Milan mean business...