Pellegrini: 'I want to become Roma's captain, I had heart problems...'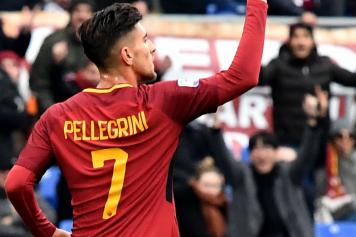 28 December at 22:00
Interviewed by DAZN
on the eve of Parma-Roma, Italian midfielder Lorenzo Pellegrini spoke about his present and future in the Giallorossi jersey.
"I would like to become captain of Roma, it is a responsibility that I want to take. It would be an honour to represent Roma and all its fans as well as my friends and the people I love. I think it would be a good thing.
"Trequartista? I really like this role, I put myself at the disposal of the coach, I can also play as a mezz'ala. I hope to be able to score a few more goals because I've only got two so far."
The midfielder also spoke about some heart issues which he sustained in the past.
"I had an infection which I hadn't noticed, so I continued to play with it for several months. The infection resulted in irregular beats, also knows as arrhythmias. My prognosis was 6-7 months, but I started to feel normal after four months."