Pepe: It will be a difficult game against Italy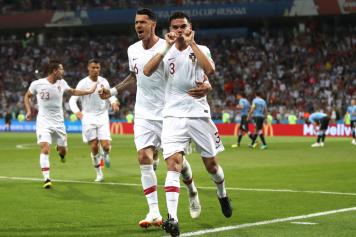 09 September at 16:30
Portugal's Pepe was in the press conference ahead of the game between his nation and Italy and he shared a few thoughts on the Azzurri.
Just like Italy, Portugal finished their game this weekend with a 1-1 draw yet it was against Croatia.
The defender believes Italy have quality players but still believes Mancini's boys mainly focus on defending and stabbing their opponents on counter attacks.
"Croatia love to keep possession, whereas the Italians prefer to defend, steal the ball and go on the counter-attack. They are very strong and have quality players. It'll be a difficult game for us, but we'll do our best and hope for help from the crowd right behind us."
Pepe has won the UEFA Champions League on four occasions with Real Madrid including their win against Juventus in 2016–17.
Now the 35-year-old defender plays for Turkish outfit Besiktas and has fired four goals for them last season.