Perotti: 'I won't end my career at Roma'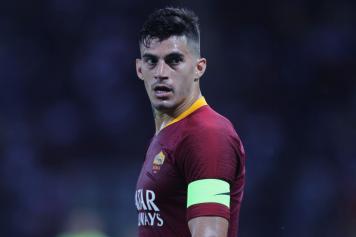 10 August at 21:30
Roma star Diego Perotti has spoken with
Espn
about the upcoming season and the future of his career: "I've always said that Roma won't be my last club but I want to leave with at least one trophy. It would be too bad for me to leave with nothing in my hands. It would be a worse disappointment than the World Cup."
RONALDO -
"Italian football doesn't have as much appeal out of the country but we know the level is very high. They've reached the Champions League final twice and they'll further improve with Ronaldo."
SU RONALDO
-"Ultimamente il campionato italiano aveva perso un po' di appeal all'estero. Noi che siamo dentro sappiamo che il livello è alto, la Juve ha raggiunto due volte la finale di Champions, noi siamo arrivati in semifinale, il livello italiano non è così basso come si dice e con Cristiano crescerà ancora".