Pierre-Emerick Aubameyang has his own song, and it's actually pretty good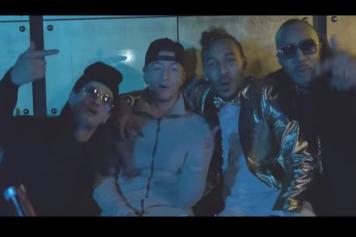 28 March at 10:45
Milan fans, look away now. In 2011, after four years in Milan and three loans to France, Pierre-Emerick Aubameyang was sold to Saint-Etienne for €4 million.
He is now worth €50 million, if Borussia Dortmund can be believed. And why shouldn't they? The Gabonese international has netted 22 times in 25 BuLi games this season, and 35 times in 50 total games. Chased by Real Madrid, Napoli, Manchester United and Paris Saint-Germain, the 26-year-old is surely on the biggest regrets of Adriano Galliani's recent tenure.
And now, Aubameyang is a music star, too. His younger brother Felix and his group, African Jungle, decided to celebrate Pierre-Emerick winning the African Player of the Year award by making their own rap video... and inviting team-mate Marco Reus along for the ride.
This leads us to two conclusions: a) if you score that many goals and win the APY award, you can frankly do what you want. In fact, it should be compulsory to release some sort of music video when one is nominated, FA-Cup style. That was a good, albeit ridiculous thing.
Check out the video below