Dortmund striker reveals his vendetta against Spurs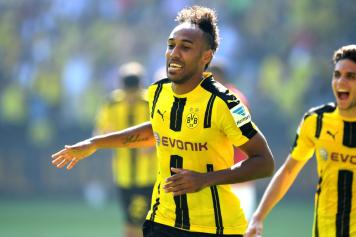 13 September at 19:10
Gabonese striker Pierre-Emerick Aubameyang has admitted that he has some extra motivation for wanting to beat Spurs tonight in the Champions League, stating that a move fell through between him and the club.
"I was at Tottenham back then [in 2012], had a tour of the stadium and the training ground," said Aubameyang as per The Sun.
"We held talks, but after that nobody contacted me again.
"That's definitely extra motivation for me on Wednesday."
But despite this, Spurs manager Mauricio Pochettino says that his side is ready for whatever Borussia Dortmund will bring.
"With Wembley, we need to adapt our game," admitted Pochettino. "We need to feel that Wembley can be home. In the last few games we've played at Wembley, we've played well and deserved more."
Meanwhile, Dortmund are unbeaten in all competitions since their Champions League exit at the hands of Monaco in April.
"In theory, it's Real Madrid first and then Tottenham, Dortmund and Apoel to compete for second," said Pochettino. "But football is not theories. Our ambition is to try to win every game."