Pioli and Spalletti in total agreement over VAR's future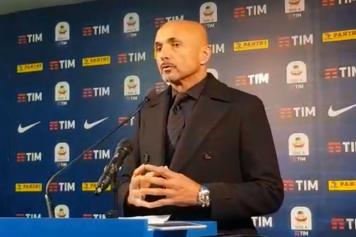 19 November at 22:30
Today, there was a meeting between the referees' association and the Serie A managers to discuss the future use of VAR, following a row of controversial decisions in the last couple of weeks. Inter's Luciano Spaletti and Fiorentina's Stefano Piolo
spoke to the press
after the meeting to offer their thoughts on VAR.
"We are satisfied with the meeting because when there is a comparison it is always positive. We discussed above all the handball, it is the most complex situation because there are many factors. It is not easy for them and it was not easy to understand it for us, Pioli began.
"We rely on the quality of the referees, it is well known that the Italians are very skilful. When we are here we are all more serene, this is the attitude to have on the field and it is also up to us to improve," Pioli concluded.
Spalletti also commented on the technology, stating that it is a necessity.
"It was a very important meeting for future collaboration. We talked about handball, pushing in the box and offside. The debate was about how to use VAR, significant progress has been made because its use is no longer in question.
"Now the controversy is about it not being used, if we talk about competitions without VAR then we understand that something is missing," Spalletti concluded.