Pioli realises the size of his task with "Pazza" Inter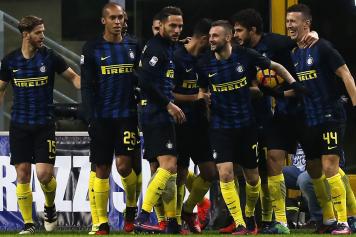 29 November at 16:00
3-0 up after only 19' minutes would be a sealed win for any team in the world, but if your name is Inter you are not able to handle a comfortable situation in a game; you like to complicate your life and give the game the thrill it needs to remain enjoyable. It's no coincidence that Inter are known as "Pazza", that means "crazy", but in this case we can say "really insane" or "completely out of the mind".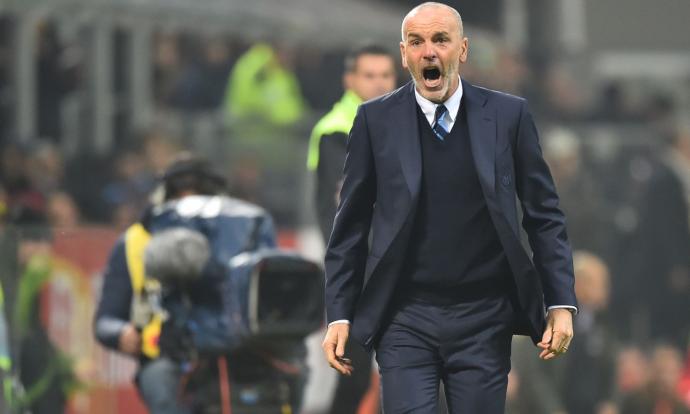 The game against Fiorentina on Monday night eventually ended 4-2 for the Nerazzurri but it was anything but an easy win for Pioli's side, as the goal that sealed the match arrived in the 92nd minute with captain Icardi scoring from close range after Perisic's shot was saved by Tatarusanu.

Inter has still got physical and mental limits and last night they gave a perfect demonstration of this. After Perisic missed a gilt-edged opportunity to score the fourth goal, just five minutes after Icardi ( always him) scored his sides third, the Nerazzurri relaxed, thinking the three points were already in the bag. Fiorentina finally got a foothold in the game thanks to a goal from Kalinic on 37 minutes, just a couple of minutes after Miranda committed a foul on the same Croatian striker, that referee Damato didn't see. It was the game changing moment, despite Gonzalo Rodriguez being sent off right before half time after a cynical foul on Icardi, when the Argentinean looked likely to get his sides fourth of the evening.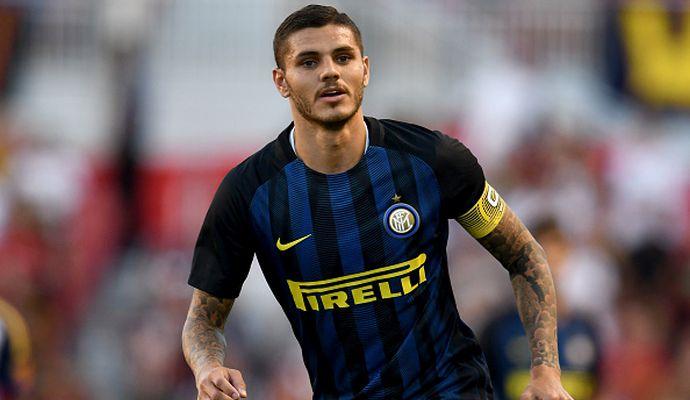 Fiorentina had a nightmare opening 25 minutes, two goals down after 10, they should have been four or five down half-way through the first period. Sousa's team looked disjointed, and lacking organisation, the polar opposite to Inter, who entered the San Siro pitch with a new found determination after last week's Europa League capitulation in Israel.

Two minutes into the game and Brozovic scored with the first real opening of the night; a beautiful half-volley into the roof of the net after an Icardi cross was deflected in the Croatian's direction by La Viola's defence. After five minutes it was Candreva's turn, with the Italian scoring after goalkeeper Tatarusanu had only managed to save Perisic's cross with his feet, leaving the former Lazio man with easiest of finishes.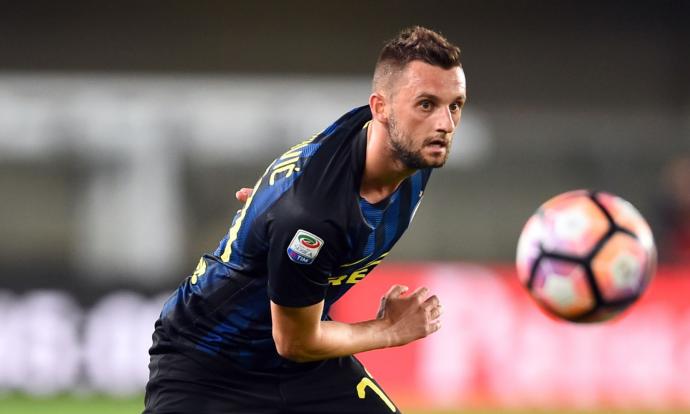 On 19 minutes it was Icardi's turn to get on the score sheet and it looked to be plain sailing for Inter. As we stated earlier however, the Nerazzurri love to complicate things and in the second half we witnessed their umpteenth implosion, both mental and physical, with Fiorentina looking dangerous on the counter-attack, despite playing with one man less. Pioli will have to work a lot on this issue, because it has been the beneamata's problem in the past two years: the team are not able to manage the game and cope with pressure and negative events, even when outplaying their rivals or building up what looks to be commanding a lead. Too many down turns in form in the second-half of games, have often lead to incredible defeats like the one against Hapoel Be'er Sheva last Thursday or the one at Southampton almost one month ago.

Handanovic's blooper on Ilicic's shot on 62 minutes, gave Fiorentina further hope that they could stage a dramatic comeback but despite conceding acres of space to La Viola, Inter still created the more dangerous chances with Tatarusanu saving a Banega shot before the Argentinean was replaced by Felipe Melo with just over 20 minutes to go. Icardi then hit the post from short distance and Joao Mario missed an absolute sitter when, completely alone in front of Fiorentina's goal, he somehow managed to fire the ball over the crossbar, leaving Inter fans anxious and desperate for the final whistle. As Fiorentina threw caution to the wind, it was Inter captain Icardi that had the final say, scoring the goal that finally eased the nerves inside the San Siro.

It was three important points for Inter, who now sit 8th in the Serie A table on 21 points; eight from AC Milan in third position and the final Champions League place. Fiorentina remain one position behind the nerazzurri in ninth with 20 points, but La Viola have a game in hand against Genoa, a match that will be played in January, after being suspended for heavy rain at the beginning of the season.
New Inter boss Pioli still has a huge task ahead of him if this team is to close the gap and fight for a Champions League spot next year; with "Pazza Inter" however, you know it won't be easy and it certainly won't be without its controversies.



Francesca Ceciarini @FrancescaCphoto