Pirlo analyses title race between Juventus and Napoli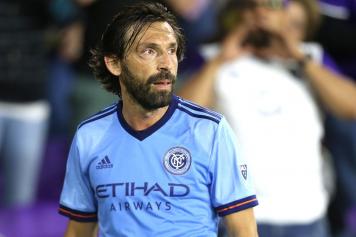 21 February at 12:30
During an interview with La Stampa, legendary Italian midfielder Andrea Pirlo discussed the ongoing race to clinch the Scudetto between Juventus and Napoli. The ex-New York City FC regista also discussed his decision to hold a farewell match at San Siro, the home of former clubs Inter and AC Milan.
Here is what he had to say
:
"I think Juventus are best equipped to win the title, even if Napoli are doing very well too. Juve will be the calmest, despite the fact they are second, because they are used to winning. They are a step above.
"Marchisio? After his injury, he had some problems because it is always difficult to come back. He will want to show what he is capable of now. He is an important player for Juventus and the national team. He has time to return to get back to his best.
"Match at San Siro? I would like it to be an enjoyable, fun event that attracts a lot of fans and their families. Will Buffon be there too? If Gigi wants to celebrate and leave the game with me, I will gladly share the event with him. He has three or four months to decide what he will do in the future."
(La Stampa)
Jordan Russell (@JordRuss96)