Pirlo sues man who ordered expensive clothes pretending to be former Juve, AC Milan midfielder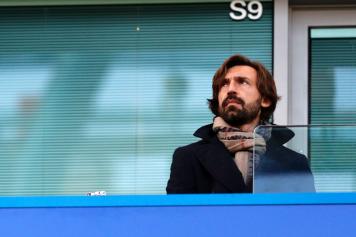 18 June at 13:30
For over two years
he exploited the name, fame and "vague resemblance" with Andrea Pirlo to trick shopkeepers, ask for favours and order clothes without then paying them. But now the trick is over. The man, Alessandro Palazzolo, 48, a former goldsmith from Valenza with several other legal proceedings behind him, was "unmasked" by the Turin police and sued for personal substitution and fraud.
The investigations started following a lawsuit filed by the former Juventus and AC Milan midfielder, repeatedly forced to justify himself on debts that had never been incurred. Investigators have thus discovered that Pirlo's look-alike had fooled some boutiques in Turin, Brescia and Naples, first asking for discounts and favours and also ordering clothes that were not paid later on.
For the real Andrea Pirlo, besieged by cheated shopkeepers who demanded payment of the goods, it was a nightmare. Palazzolo had also tried to obtain facilitated medical examinations by contacting the ex-footballer's doctor.
Moreover, on the occasion of a gala evening, the man introduced himself as Pirlo's brother to obtain some benefits. The police have tracked him down thanks to telephone traces and testimonies of the shopkeepers.