Platini praises Rabiot and gives his take on Pogba's possible Juve return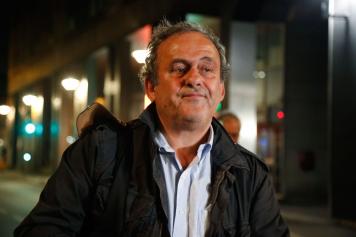 03 July at 10:15
Michel Platini spoke to Gazzetta dello Sport
about the current situation at Juventus and also clarified on his "arrest" from a couple of weeks ago.
"Rabiot is much more than a good player. He is not Messi but he has quality, he plays all over the pitch. He is an old school number 8, a mezzala, not a regista. He is bored to stay in front of the defense and always goes deep to look for goals. It's a pity for PSG that he left," he said.
"Matuidi? He is a great player but it depends on Sarri. Do you think Ronaldo came to Juventus to make a show? And Chiellini? They are all "resulters", though there is a way and a way to win. Juve make a show. During my days, we made a show.
"Allegri? I don't know if they sent him away or if the time had come. After all, coaches are always future exes, passing people, except for Ferguson and a few others. Pogba coming back? I don't know if he will come back, he left before.
"The Champions League? Last year seemed the right one to me. But the cups are a gamble, you fall asleep for ten minutes and it's over. For the league, on the other hand, I'm pretty sure. If I talk to Agnelli? Yes, he's doing well. He knows what he's doing.
"My arrest? I'm not under arrest as someone wrote. Look, they didn't come home to get me, they called me a month before. So much that I had gone to sleep in Paris the day before. Once in Nanterre, I discovered I was ​"en garde à vue" and couldn't talk to other witnesses. And then I returned home. Maybe someone exaggerated," Platini clarified.