Player wanted by Man United, Arsenal and City 'has no EPL offers'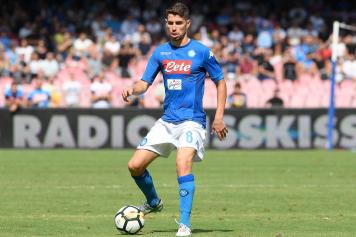 06 March at 13:45
Jorginho has "no concrete" offers from the Premier League, his agent claims.
Arsenal, Manchester United and Premier League leaders Manchester City are all being linked to the fantastic playmaker, who is helping leaders Napoli fight it out with Juventus.
"The same if they want to sell Jorginho. There are no official and concrete proposals for him from UK," agent Joao Santos told the Sun.
"I don't know if De Laurentiis will call me at the end of the season to extend his contract. I suppose that [he will].
"We are available to deal with [the club]. He has become Neapolitan and is in a family. He is a top level player."
The Italian midfielder is respected for his fantastic passing, but Santos made it clear that he would have to wait until the summer before making a decision.
"It's normal for top European clubs to keep players of this type on their radars.
"We're waiting for May. We hope Napoli can win the league. Then if Napoli wants to renew the contract, we can talk about it."