Poch doesn't shoot down Real Madrid talk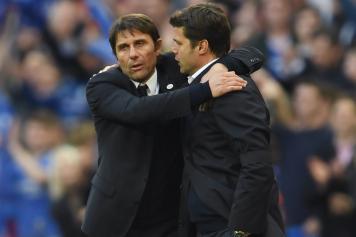 11 May at 12:00
Mauricio Pochettino has issued a coy response to recent rumours that he is leaving Tottenham.
The Argentine Coach has led Tottenham to a series of strong finishes in the Premier League, and qualification from their Champions League group this season.
Speaking to El Transistor, he said that he has
"three years left on my contract. If anyone wants me they have to talk to our chairman."
The answer was ambiguous for someone who is reportedly very interested in joining Real Madrid.

That said, Zinedine Zidane's job security seems higher at the moment, with his Merengues reaching a third straight Champions League final.
Speaking about the season, the former Espanyol Coach may have dropped a hint about funding:
We've had a good season, our performances have been very good. We are far from Chelsea, Liverpool, etc. [in terms of finances] but are competing very well against them."
Going back to Real Madrid, Poch had a final bomb to drop: "I think Real Madrid are the favourites to win the Champions League final and I want them to win because Liverpool are our rivals in the Premier League."