Juventus v Spurs countdown - Pochettino: "We are going to be brave, we are are going to try to win."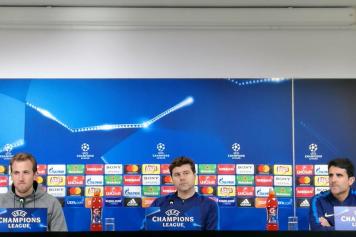 12 February at 19:00
Spurs boss Maurizio Pochettino has been talking to the press as the build up to tomorrow night's Champions League clash with Juventus continues.

The Argentine tactician explained that he was well aware of the size of the task ahead of his team, by stating that; "Juventus have plenty of experience and we need to reach their level with motivation, energy and the desire to compete."

He continued by declaring that; "We are going to be brave, we are are going to try to win.

"We need to play with freedom and clear ideas however; it's a game we must enjoy."

When asked about the likely absence of Juve's Argentine striker Paulo Dybala, Pochettino explained that; "He's a great player and the situation of Juventus will if he plays or does not play.

He's in that category of player like Lionel Messi, Cristiano Ronaldo and Neymar; he is able to give the team alternatives.

It will be more difficult for them without him, but there are other players like (Federico) Bernardeschi who can also change games.

We will not underestimate the quality of the players on the field."